What sets us apart is our commitment to our clients and their goals
The idea of Mixed Digital dates as far back as 2006. Our founder, Mark F. Simmons, a graduate of Duke University, was working for his first agency – Reprise Media. It was here that the passion for digital marketing was created and nurtured. It was here the idea that an agency could be truly client-focused was hatched. Intent on creating something unique, it wasn't until 2009, when Duke University's Center On Leadership & Ethics hired him to run a paid search campaign promoting their annual conference, that he realized his vision could become a reality.
Today, Mixed Digital LLC is a leading agency focused on digital marketing and analytics solutions. Leveraging expertise gained by working for some of the world's largest brands (and leading agencies), our team of consultants help our clients to become data-driven organizations and to maximize ROI from digital marketing efforts.
We're obsessed with numbers
With a significant focus on analytics, we have built a reputation and considerable expertise in the discipline of marketing data analysis across multiple businesses and industries. Mixed Digital has managed millions of keywords, trafficked tens of thousands of digital ads, and poured over terabytes of data – all to deliver exceptional results for our clients. This combination of industry experience and practical knowledge enable our team to easily identify goals and develop plans to achieve them.
It's no secret that many agencies can deliver their services and deliver them well. What sets us apart is our approach. By educating our clients on how to become more attentive to the story your data tells, we empower you to become proactive instead of reactive. The end result is an improvement in process, an increase in marketing ROI and satisfied clients.
It's our firm belief that the true measure of our success is not in how many campaigns we run, but the results we deliver. Our comprehensive and data-driven approach enables us to quickly learn what works and apply those learnings effectively to meet business objectives. Our aim is to create long-term value that empowers marketers and businesses while creating a competitive advantage.
Did we mention we're a little geeky?
Spreadsheets are one of our favorite things. We love a challenge and we love solving challenges with data. This allows us to be objective in our approach and to deliver world-class campaign execution or strategic advice to our clients. Think geek is a bad thing? Not when it comes to your data!
Leadership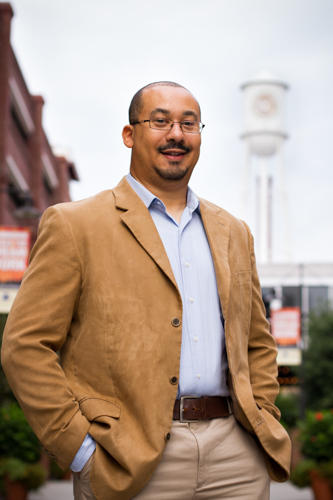 Mixed Digital's founder has been specializing in digital since 2004. Prior to co-founding an agency of his own, Mark gained his experience working for leading NYC shops servicing global Fortune 500 clients that included SAP, Four Seasons Hotels, SiriusXM Radio, BMW, Duke University COLE, Wharton School of Business, The Conference Board and Nokia. He was a member of the team that became finalists for a 2008 ClickZ excellence in search marketing award due to efforts on the SAP campaign.
Mark's range of expertise was instrumental in driving both campaign success and agency growth. As an entrepreneur and agency leader, he shares his expertise through contributions to the agency's blog, participation in various marketing groups, speaking engagements, providing agency services to local pro bono clientele and mentoring/advising up-and-coming industry professionals. Mark is a graduate of Duke University, runner proud father of two vivacious daughters and based in Durham, NC.
Mark F. Simmons
Chief Strategist
Google AdWords "Certified Professional"
Google Analytics "Certified Professional"
DOWNLOAD OUR CAPABILITIES STATEMENT
Professional Certifications


Google Partner Agency – view profile

Certified Minority Business Enterprise – view certificate

Historically Underutilized Business – view profile