"Done for You:" Online Marketing for Service Companies
Is your message connecting and inspiring action in a meaningful way? If you're like most businesses in your industry, your goals come down being able to build a substantial and loyal customer base that provides you with a steady stream of new, sustainable business. Unfortunately, most don't have the time or expertise to turn their ambitions into reality.
At Mixed Digital, we pride ourselves on providing our clients with one thing – real world results. Beginning with Potential customers are actively looking for services just like yours. The question is, is your business easy to find where it matters the most? our creative and analytical strategy, through SEO, PPC, social media, website design and more, we deliver growth through marketing.
A Proven Approach: It Starts With Strategy
We need to know who you are. We ask a lot of questions and uncover why you're unique, why your customers should care and how to spread that message. Then, we look at your competition to see how we can make you stand out. Having this foundation of understanding makes us more effective when we start managing your marketing campaigns. You wouldn't build a house without blueprints, so why would you invest in marketing without a creative and well thought out plan?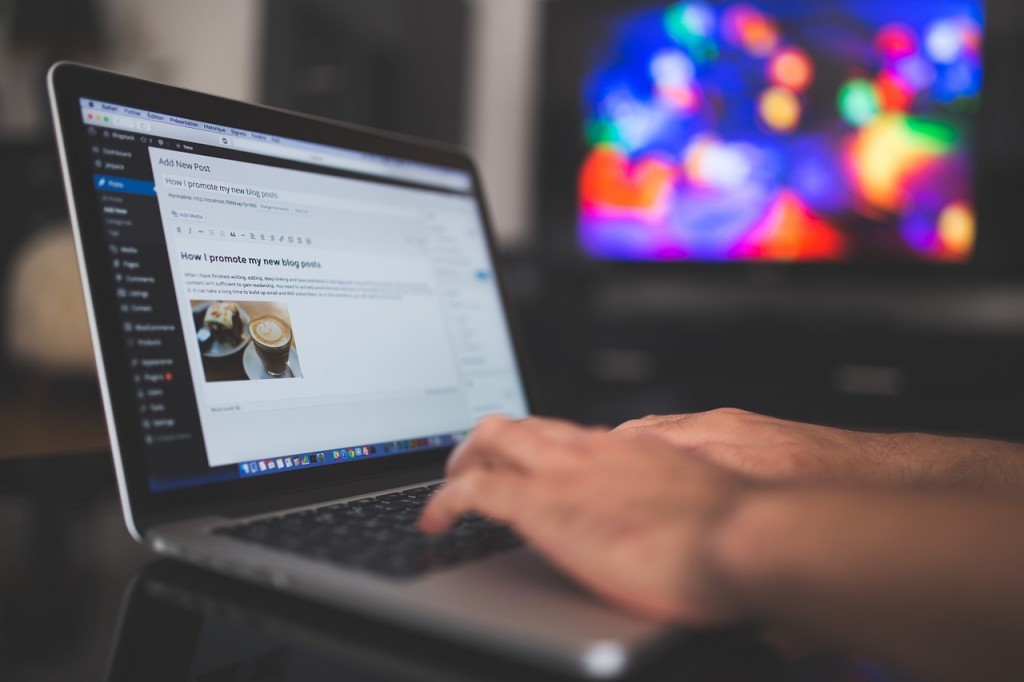 SEO or Search Engine Optimization
Most consumers searching for products or services these days start with Google, especially local services. This means that in order to achieve the kind of traffic you're after you'll need a strong Google presence. Or course the most important question is – how do you make it happen? If you want to increase the number of potential customers that visit your website, or walk through your doors, search engine optimization is key. SEO starts with making every component of your website "search engine friendly" so that it ranks as high as possible in search results. That said, on-page optimization is only the beginning of what needs to be done.
The SEO experts at Mixed Digital integrate all avenues to help consumers find your website, increasing engagement and turning them into customers. We create multiple streams of traffic to your site, as opposed to depending upon only one or two. Put simply, we establish a comprehensive search engine marketing program, of which search engine optimization is just a part of the equation. The strategies we use, including SEO and PPC management, are consultation and training, landing page development, analysis, testing and more. With our help, your opportunities and sales will increase like you never thought possible.

Content/Inbound Marketing
The way you present yourself plays a big part in whether a potential customer will want to stick around to learn more. Our team of writers have the ability to create content that drives qualified traffic, making certain that your website copy results in a superior user experience, and we'll design ads that express your value proposition. Creating responsive/mobile friendly websites that will successfully tell your story on any device in also a crucial component of the overall strategy.
"You wouldn't build a house without blueprints, so why would you invest in marketing without a creative and well thought out plan?"

Email Campaigns
There are still a lot of people who prefer communicating with the businesses they deal with through email regardless of the industry. A consistent, appealing email campaign will keep consumers in touch and informed and they also increase sales and profits. Inbound marketing via email campaigns also helps build the relationship with your customers and protects your reoccurring monthly income (RMR). Used in conjunction with the other strategies mentioned here, including a responsive website, email marketing is one of the most important marketing tools when it comes to ROI that you can use. Along with the contact management system, you'll have access to trackable, critical information, including who opened your emails and the action they took. Precisely the kind of data you'll need to follow up and maximize results.

Building Strong Social Media Relationships
We understand how daunting dealing with online, or any marketing for that matter, can be. Heck, even coming up with a good website is a chore. Now you're supposed to get involved with social media too? Seems like too much to ask, right? The fact is that an effectively orchestrated social media marketing campaign will help build relationships and grow your business like never before. That said, it's going to take is know-how and the ability to put all the important pieces together. That's where we come in. We have years of experience in social media marketing (Facebook/LinkedIn/Twitter, etc.), including search and display marketing, achieving impressive gains for our clients. We've proud to say that, thanks to the success of our clients, we've earned the Hart Energy DUGGIE Award for "Best Use of Social Media" this year.

Making Sense of Analytics
If marketing overwhelms you (you're not alone), figuring out the data provided by analytics tools can add to your frustration. The thing is that you can't get a clear picture of how you're doing, or what you can improve on to meet your goals, if you don't understand it. Everything we do is a result of data and experience which ensures that our clients achieve ROI faster. Part of our success formula includes the way we use marketing technologies to deliver content and produce useful analytics. Bottom line, our practices are ROI focused to produce measurable value.
Building strong relationships is important for any business, but it's especially true for the service industry. Let's face it, customers will always choose the business that they have the most trust and confidence in. The challenge has always been and will continue to be, how to set yourself apart as a respected, credible "expert" in your field. We can help you achieve this standing.

Check out what we did for VSC Fire & Security, Inc.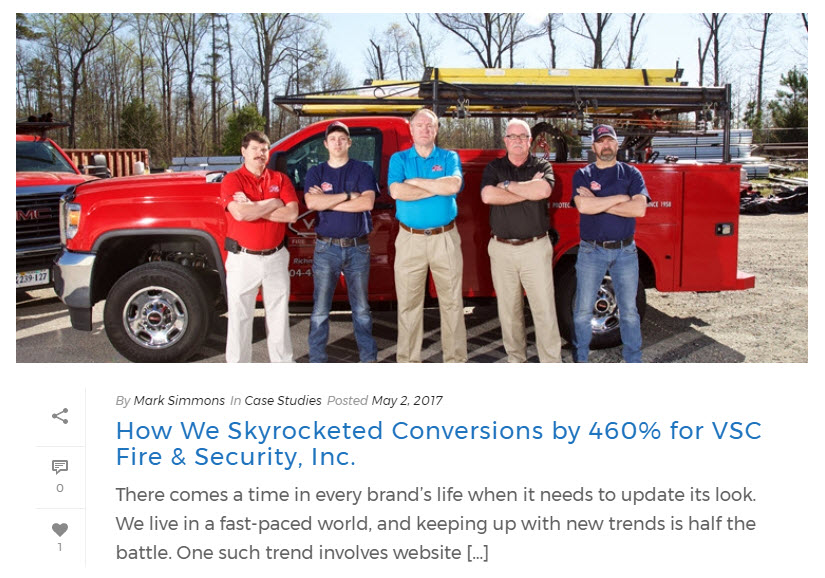 Imagine this. . .
You manage to get your potential and current customers together in an event of sorts where they want to pay attention to you? A setting where they're more than willing to tell you about their problems and to give you the opportunity to solve them. To be able to engage with them every day, in ways that just a few years ago wasn't possible? What if you could dominate your market and turn connections into bottom-line results? Well, that's what we can do for you, through years of knowledge, experience, hands on effort and a complete commitment to your success.
Contact us today so we can start finding ways to supercharge your online presence or provide a free marketing analysis. We look forward to hearing from you!