How To Market Your Food Truck: 5 Quick Tips To Get More Customers Using Social Media
This may seem like a pretty random post topic, but here in Durham, North Carolina, food trucks are everywhere and they're tasty! I love a good food truck. What I've noticed, being the marketing guy that I am, is that not all of them are taking advantage of social media to promote their business. I'm confident that with a few of these techniques, food truck owners can increase interaction and gain more business.
#1 – Sign Up For Twitter, Facebook, Yelp, Instagram & FourSquare 
This may seem like common sense, but I often see trucks on one or two social media sites and not taking advantage of more. I've personally added several trucks to FourSquare while in line waiting. Yes, it's asking a lot when your primary goal is to sell your wares, but, good promotion can make a break a new venture and stagnate the growth of an established one. The important detail to keep in mind is that audiences are different across profiles and you may find more engagement on one over another. That's okay. Figure out where your best audience is and focus efforts on them. You'll be rewarded.
#2 Content is King
Make sure you're engaging with your customers and putting out content on a consistent basis. You want to make sure they know where you'll be for the day and the week of course, but we have offer interests as well. Post info on news, updates, giveaways etc. Don't be afraid to Tweet about a new recipe you're contemplating or post prep photos on Facebook. We love the chance to get an inside look into brands we love. It makes us feel more a part of what you're providing.
#3 Engage with Your Audience
Good food truck marketing involves the customer. Now that the content (and food) has garnered interest, you need to think about the community you're building. Make sure to communicate directly with your customers. Answer questions. Ask questions. Have fun! Social media is serious business but the "social" aspect of it makes it that much more interesting. As you engage more with your customers, brand loyalty increases and the likelihood they will share your content or simply talk about your food truck goes up as well.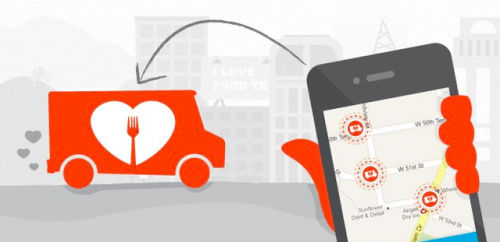 #4 Be Creative
Giving your customers something different (outside of great food) can make your food truck stand out. It may be that you create a special dish in honor of President's Day or you have your mascot come out to interact with the kiddies. Creating a special experience is memorable and certainly makes you stand out from the competition. I'm not saying this is an easy task, but food for thought. Pun intended…
#5 MEASURE
You'll rarely get a post from me where I don't speak to measurement or analytics. It's a must in my business and should be in yours. I'm not saying you hire a data scientist and go hardcore number crunching all over the place. What I'm suggesting is to pay attention to the numbers. Use the tools at your disposal to monitor site traffic and social engagement metrics such as follows, retweets, shares, use of your hashtags, etc. Get a sense of how these change over time and more importantly, what's more popular content than others. Keeping this in mind will enable your food truck to not only be successful, but to flourish and grow.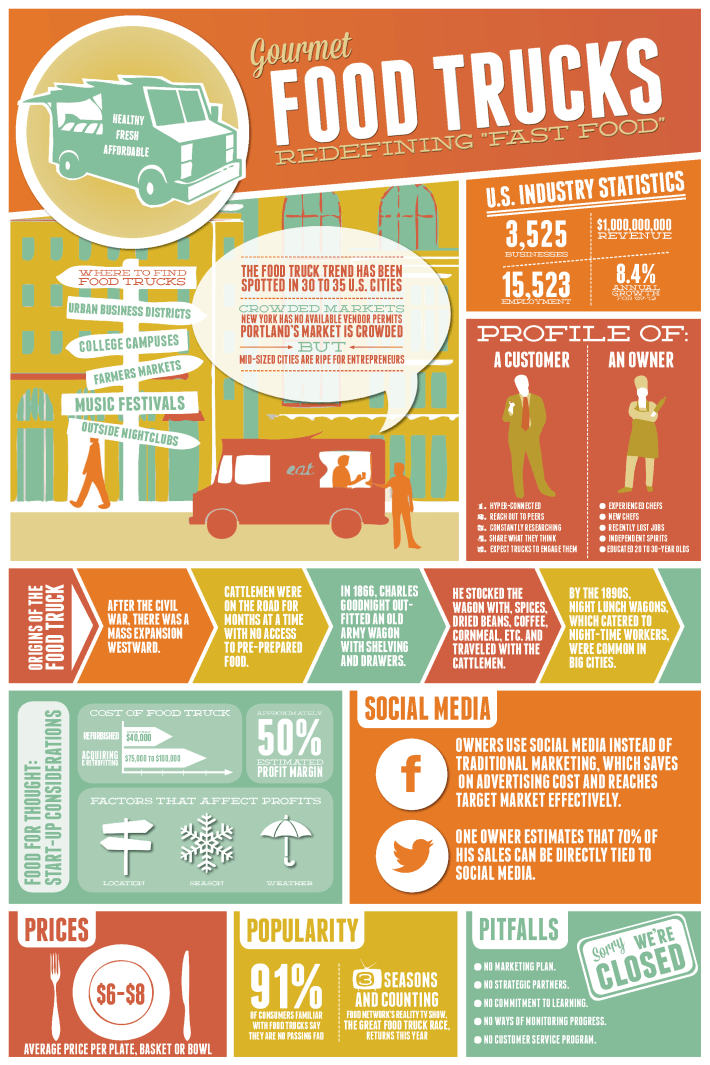 ————————
Hey, if  you made it this far, we assume you liked what you read! Do us a favor, please? Share this post with a colleague, friend or on social media using the icons at the top. For bonus points, If you have a unique experience or perspective, please add a comment below. Most importantly, thank you for reading. Hope to see you again real soon!
Stay Connected. Join over 1,400 subscribers receiving actionable insights, monthly.