Interactive Ads – Creating Experiences, Not Just Advertisements
When it comes to advertising today, there's content you simply read, and then there's content that you can actually interact with. It's the "interactive" versions that generate more engagement. The main goal of interactive ads is to get consumers to actively participate instead of passively consume. An example would be, the "Which City Should You Live In?" quiz Buzzfeed created which grew to be one of their most successful pieces. People love to share their opinions, a fact that will be obvious to you if you spend any time on social media.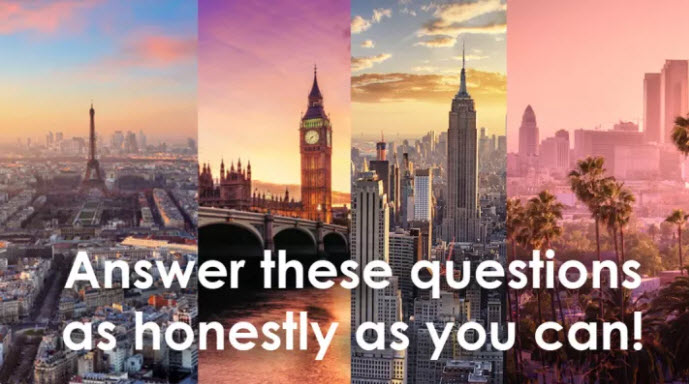 Because "social" interactions have become so important when it comes to establishing healthy long-term consumer relationships, interactive ads have also grown in importance because they result in greater motivation for interaction between consumers and brands. In order to succeed today, brands need to use interactive techniques to heighten user experiences, encouraging consumer involvement, connecting with them where they spend the most time searching for products and services.
Mobile and Interactive Advertising
Thanks to the increase of mobile usage, brands today have had to figure out how to get their message across with less screen space and how best to deal with short attention spans. Fortunately, as smartphone capabilities continue to evolve, it's now possible to offer the richness of interactive ad experiences on mobile devices.
A good example of a fun, interactive mobile friendly ad was developed for Volkswagen, who is well known for their creative advertising. In this interactive ad, displayed in a conventional magazine, readers were inspired to download a unique app that takes their smartphone for a test drive down a "road" fold out in the magazines it was displayed in.
360° Video and Rich Media Ads
360° video elevates the consumer – brand relationship and will soon become the norm in terms of rich media ads that motivate viewers to interact with the content. Bottom line, advertisers will achieve better responses with this form of interactive ad because consumers simply find interactive 360° advertising more compelling.
Engagement through Personalization
Advertising has long been about awareness and personalization; however, some things have undergone a fundamental change. Today, old school, generic websites filled with static content aren't considered effective marketing strategies on their own anymore. Today's marketing teams, however, are creating personalized experiences for their target audience, accessible through multiple devices and channels. The logic behind this is that a journey personalized to speak to each user increases engagement, converts more prospects and elevates revenue generation.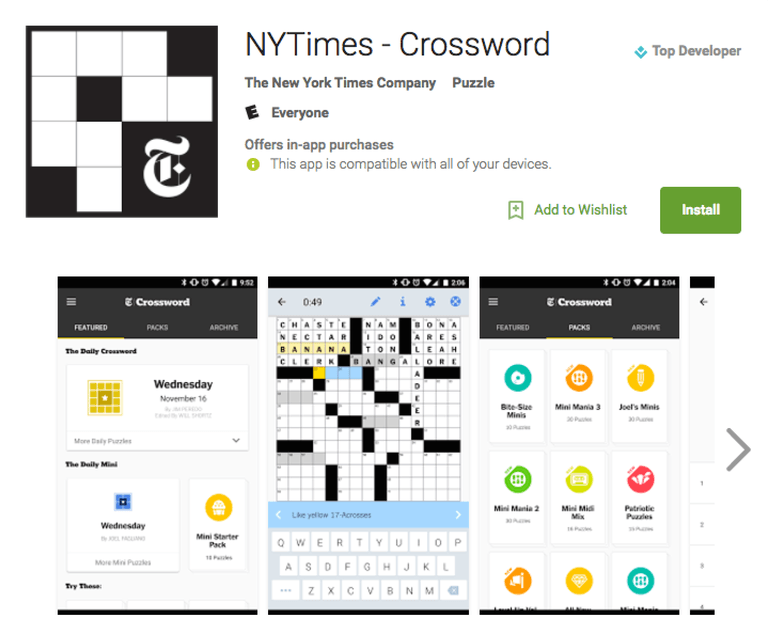 A good example of engagement through personalization is an interactive Instagram ad created around the famous New York Times' crossword puzzle, tailored to Millennials. Not only is it related to a show that Millennials watched, users can also download a fun, interactive crossword puzzle app on their smartphones in seconds.  The goal of the ad is to get viewers to solve the crossword puzzle, getting them excited about solving it.  At this point reciprocity kicks in so they're more likely to click on the ad or share it.
So How Complicated is the Transition to Interactive Ads?
While there are brands concerned about the investment of time and money required to create interactive ads, with a certain amount of skill you can create your own using existing assets. That said, if you don't have the skills or the time to create your own, hire a professional to create you're the interactive ads for you.  This is a necessary investment that will pay for itself.
The interactive, rich media approach to marketing is a win for consumers, which in turn becomes a win for advertisers. It's a marketing approach that is a must in today's mobile centric, visually focused world.