E-Commerce 2012: Is Your Strategy Ready?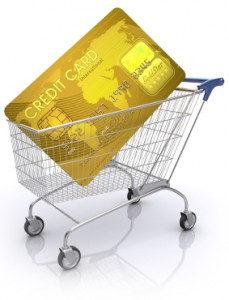 As we gear up to speak at the Electronic Retailers Association's Great Ideas Summit in Miami, we take a look at e-commerce and a few tactics that can improve performance. In conversations with both clients and prospective clients, we constantly discuss that the user experience in the site is as important as driving traffic to the site. It's the classic idiom: "you can lead a horse to water but you can't make him drink." Once you've spent money to drive visitors to your site, are you doing all you can to convert them? We'll discuss 5 ways you can improve your efforts.
As you think about your e-commerce results, ask  yourself the following questions:
Do you have a content strategy?
Content is extremely important in many aspects of digital marketing. Google loves fresh content and rewards your SEO authority as a result. Social media efforts revolve around content that drives engagement. Now that we've established the importance of content, do you have a strategy around content generation? A good strategy takes into account the purpose of the content, the voice of the brand, distribution channels and timing, etc. What works for social media and email may not work for SEO. You need to think about each channel and how the content you create will impact it in a positive way. Once you have a strategy in place, half the work is done and you can work on executing and analyzing.
Are you positioned to leverage mobile traffic?
We all know the growing importance of mobile. In fact, we recently covered the Super Bowl and looked at brand's use of mobile. In short, we found that while 23% of brands leveraged mobile, only 8% executed it effectively. As it pertains to e-commerce, it's vital that you account for mobile shoppers by creating a mobile commerce site or m-commerce. Embracing the way your customers shop and preparing for it enables you to drive more sales and increased customer loyalty. In this on-the-go society, you want to capture the interest on whatever device the customer chooses.
Do you know where your data is?
If you were asked which marketing channel drives the highest ROI or where do your most valuable customers come from, would you be able to quickly answer these questions? Hopefully, you have web analytics and e-commerce tracking setup, but are you leveraging the overall power these tools provide? Do you have an easy and simple way to view the data and gain frequent insights? We recently wrote about being data-driven in the decision making process. There's a wealth of data at your fingertips that needs to be sliced, diced and displayed in a usable format. Establishing this process enables you to make decisions based on real information as opposed to gut feelings or hypotheticals. Are you data-driven?
Are you testing site layout, conversion funnel and user experience?
We are huge proponents of testing – multiple variables and often. Conversion is the most important path to revenue and in order to improve it, you must test in different areas to uncover the opportunities. This includes testing different layout configurations to see how placement affects results. You want to reduce "friction" before the sale and look at concepts such as one-page checkout. Overall, to create loyalty and foster the sale, the visitor must have a positive user experience. Is your site easy to navigate? Is there enough product information? Addressing these issues and continually testing will uncover hidden opportunities that lead to increased conversion.
Are your marketing channels social?
Here, we're discussing something we call multi-channel synergy. Are your marketing channels working together and providing optimal performance? Of course, you're going to optimize each channel individually but are you sharing what's working in each to see if there's additional opportunity? It may be that you have separate teams or agencies that don't communicate. It may be that you're not tracking all of your efforts  consistently. In order to effectively scale your digital marketing ROI, it's important to take a more cohesive approach to leverage every possible opportunity.
Of course you know there are many other areas we can focus on for e-commerce, but we felt these were some of the more important ones to address.  If you're on top of these, than kudos to you! If not, there's always time for change. The important takeaway is to look closely at what you're doing, figure out what you can do better and develop a plan to make it happen.