Measuring Super Bowl XLVI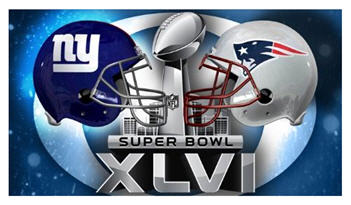 Super Bowl XLVI is almost upon us and the buzz is at a fever pitch. We're not just referring to sports fans. The advertising world is all a twitter (pun intended) as we anticipate the super bowl of tv ads. Which brands will score and which will fumble? We're going to be taking a close look at how well brands are leveraging digital marketing elements to drive engagement.
This is a special treat for us at Mixed Digital because the co-founders are both Giants and New England fans. In fact, our very own Michael Coughlin (NE) was lucky enough to score tickets to the big game and will be tweeting throughout the weekend. You can follow him at @mpc85. @mixeddigital
In the past, companies have looked at how Search and Social Media have been used in Super Bowl ads to create engagement, drive sales and provide extra content. Some brands embraced these digital channels early on and reaped the benefits. Others either were slow to adopt or simply rejected the idea. Fast forward to 2012 and most companies are taking advantage. Now, we're looking at how effectively brands are incorporating these elements.
Our plan is to take a different approach. We'll still be taking a look at the use of Search and Social Media, but we plan to take things a step further and look towards the future of Digital. We don't want to give it away just yet, but we think the findings will be insightful.
The bottom line is that every company should be leveraging digital marketing in some form or fashion. Based on your industry, what you offer and who your target audience is, there's a custom solution for you. We're experts at finding that sweet spot to drive marketing ROI. But enough about that.
Enjoy the big game and stay tuned for our follow up next week.