Mixed Digital Delivers Dynamic Website for Hem + Spire
There come those times where you're given a challenge and pushed to the limits of creativity. This was one of those moments. Our agency had the opportunity to compete for an exciting project, from a local real estate development company. What happened next can only be described as kismet.
Now, before we go further, we should clarify that Hem + Spire is no ordinary real estate company. Instead of razing buildings to the ground, they prefer a different approach. They prefer to lovingly restore historic architecture, but adding modern twists. Twists such as solar panels, a yoga studio, micro cafe and penthouse terraces on two of their beautiful properties.

This project started by re-envisioning the branding. The logo, color palette, positioning, target audience, custom photography – everything! Once that exhausting process was settled, design began. You can see we went for a highly visual and dynamic website. We think we hit the mark there in spades. But before that even started, we seeded the brand with smart social media posting. Check them out on Facebook (and Twitter, Linkedin and Instagram).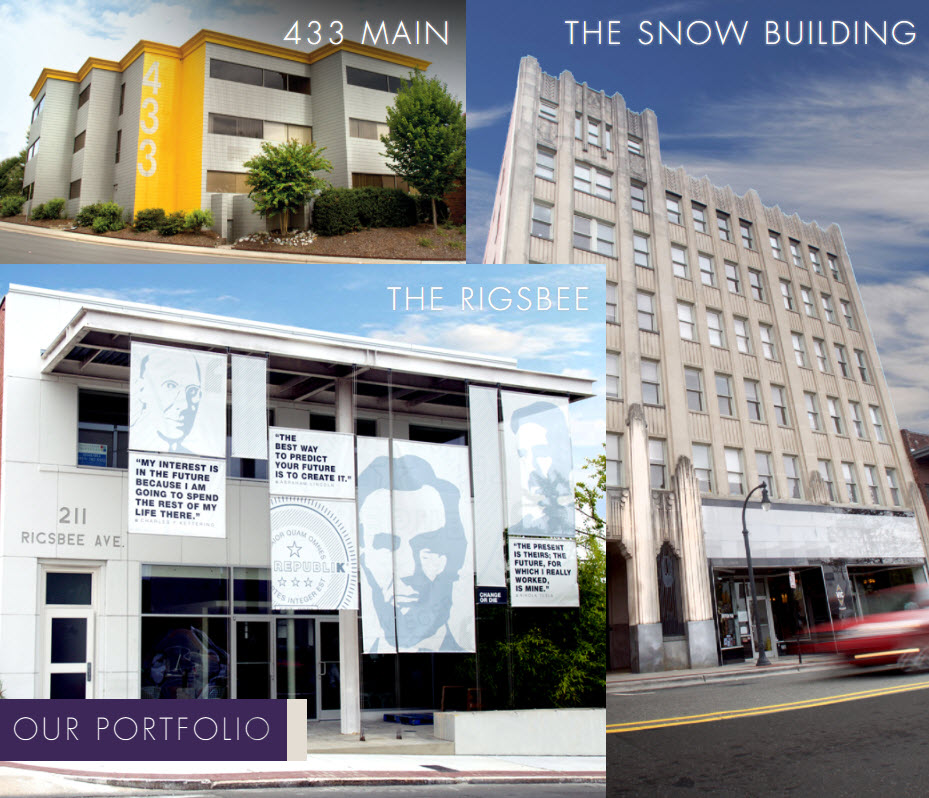 Now that the site's live, we can focus on other aspects of the strategy such as building the email list, our print ad campaign and digital display ads. You can find this beauty in the pages of the Triangle Business Journal.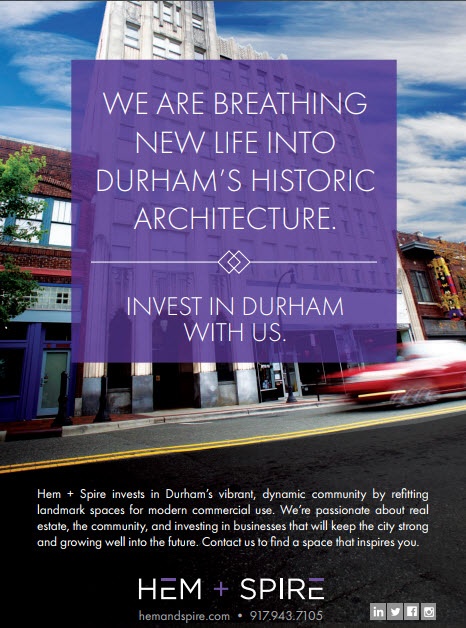 All in all, we're just getting started. Having a blast doing it too! So,if your company needs help with web design, print ads, social media, photography…We're only a webform away!
Cheers!