How Much is Google AdWords Really Going to Cost You?
If you haven't already, Google AdWords (PPC/pay-per-click) advertising is a platform worth considering. That said, there is a significant learning curve involved with AdWords and it can cost a significant amount if you don't take the time to learn how to optimize your account.
So, How Much does Google AdWords Cost?
Unfortunately, there isn't an easy or "one size fits all" answer to this question. The cost of AdWords relies on a number of variables. The average CPC (cost per click) in AdWords ranges between $1 and $5 within the search network, with the average CPC on the Display Network typically costing less than $1. You'll also find that there are some keywords that are significantly more expensive to bid on than others, depending on how competitive the market is, and it's important to realize this before launching a PPC campaign. The priciest keywords in AdWords costs $50 or higher per click. These are typically highly competitive keywords pertaining to industries that have higher customer retention values, like insurance and law related sectors. Mega industry leaders are known to spend approximately $50 million a year on AdWords. It's not unusual for successful small businesses to spend between $9,000 and $10,000 a month ($100,000 to $120,000 a year) on their AdWords PPC campaigns.
Adhere to Your Budget
Google makes money by encouraging you to spend yours. When you log in, Google will encourage you to increase your budget, enticing you by showing how many more clicks you'll get if you follow their recommendations. The problem is that it can be easy to throw a lot more money into AdWords only to discover that your ads don't convert users into customers. In addition, advertisers that don't know the ropes yet often find that the ad budget they thought would last a month only lasted a few days. This doesn't need to the case if you understand how AdWords and budgeting works. This is an important part of the learning curve we mentioned above.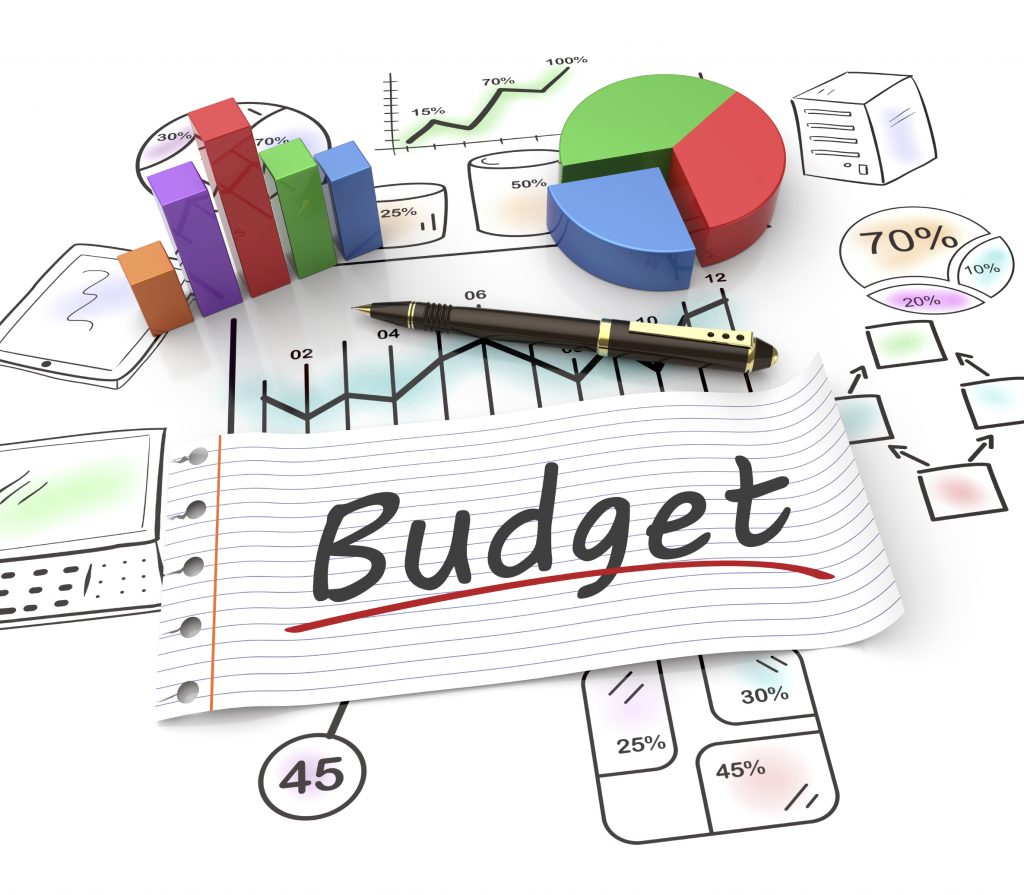 Budgeting Considerations
Think about AdWords budgets the same way you would any other budget. Start with a key amount that represents most your ad budget, allowing for a little flexibility just in case plans change. A good way to begin budgeting a PPC account is on a per-campaign basis. Set a fixed budget – and it doesn't need to be a lot ($25 to $50 per click). Also, keep it simple, if you're new to Google AdWords because it's a complex system and it's extremely easy to get lost. The best approach is to start with a smaller budget that's still high enough to collect data, however, not to the degree that you end up spending a ton of money on irrelevant and poor clicks.
The Cost of Doing It Yourself
Many small business owners attempt to save money by self-managing campaigns, hiring a relative or seeking a cheap solution overseas. This usually ends up costing them both time and money when expected results aren't realized. PPC, like any marketing should be considered an investment. The cost of both media spent with Google and a qualified, experienced campaign manager should be offset by the revenue the campaign generates. It makes perfect sense when you have a customer worth hundreds, thousands or more. The right amount of new customers more than exceeds what you spent on media and management fees. Compare that to doing it yourself and making costly mistakes along the way.
One of the most important things to do when it comes to Google AdWords is to be patient. 99% of those who lose money on AdWords spent their money too fast or quit too early. Bottom line, it takes time to start seeing solid results. It makes sense to partner with an experienced professional that can help you navigate these potentially treacherous waters. Mixed Digital is a Google Partner agency and has several AdWords Certified Individuals available to manage client accounts. If you'd like your campaigns managed by the pros, contact us for a free consultation.