How We Skyrocketed Conversions by 460% for VSC Fire & Security, Inc.
There comes a time in every brand's life when it needs to update its look. We live in a fast-paced world, and keeping up with new trends is half the battle. One such trend involves website design and the requirement that it plays nicely on mobile devices—but it doesn't end there. To achieve consistency, you must optimize across all channels, including print, email, social, and more. This marketing case study is all about how we took a company in a conservative industry and transformed the look and feel of its site to meet modern expectations. The early results are rather impressive.
Background
VSC Fire & Security Inc. delivers integrated, leading-edge fire protection, life safety, and security solutions, including fire suppression, fire sprinklers, fire detection, alarms, and security systems. We were selected to provide a new direction for their branding and marketing, with our initial focus on their website, email design, and print materials. Beginning with an intensive discovery process, we learned about their business, their competitors, market positions, target audience, and more. This information was then used to get to work re-imagining their overall presence—online and off. Starting with…
Web Design
The existing website served its purpose for years, but projected an outdated appearance. The imagery was non-branded stock photos; the site lacked contact forms and other usability must-haves. Most importantly, the website was static and not mobile-responsive. These issues only made it harder to make changes without a developer, and negatively impacted the user experience for potential customers.
The Look: Our goal was to re-design the website's look, increase its functionality, and improve the user experience. In order to accomplish this, we started with the WordPress CMS or content management system. This gave us the flexibility to customize the look and feel while providing an easy way for our client to edit content going forward. The open source nature of WordPress gives us access to a ton of plugins that we used to achieve some of the functionality we needed.
Branding: We strongly recommended that we get authentic, professional photography to replace the stock photos previously used. Once agreed, we staged a two-day photo shoot, complete with our photographer, creative director, and production assistant. Over 1,500 shots later, we created a cache of photography not only for the website, but for their social media marketing, future print material, and emails. Honestly, there are few things more important to your digital presence than authentic, branded photography. It shows off both your company and the individuals who make it run.
Functionality: One of VSC's major goals is the use of technology to separate them from the competition. As part of the new site we incorporated a customer portal, allowing access to important documents such as invoices, estimates, and inspection reports, etc. Customers simply sign up and can access their information 24/7. We also added contact forms throughout the site to encourage visitors to submit information for quotes and service requests, or to simply ask a question. Google Analytics was integrated in order to track all site activity, especially the source of these contact form submissions. These additions represent significant changes from the previous site, but are only the beginning. As we continue to roll out VSC's marketing, there are more improvements on the way.

Initial Results
Aside from the positive feedback on the new site and customer portal, there's been one significant trend that we witnessed almost immediately:
CONTACT FORM SUBMISSIONS INCREASED
BY 460% – And higher quality…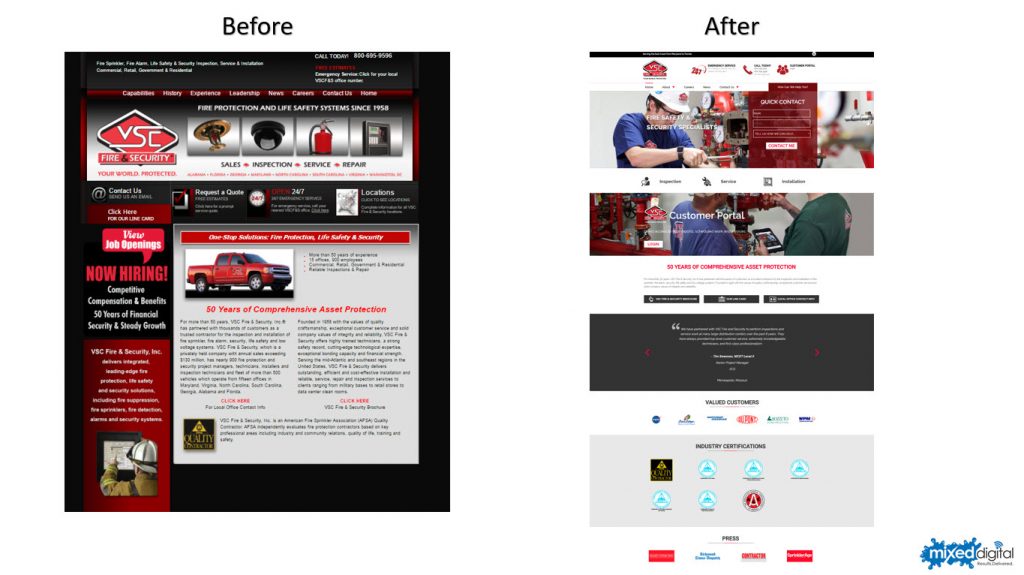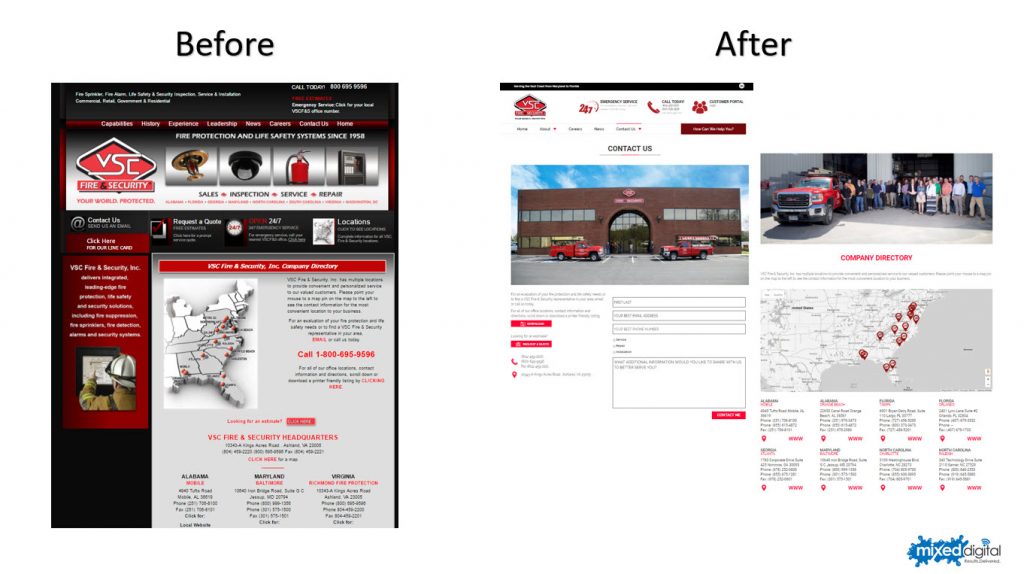 Email Marketing
Email marketing was something VSC had not ventured into prior to working with us. Though they built a sizable list, they'd never communicated with their contacts. The launch of the new site and addition of the customer portal gave us the perfect opportunity to reach out to their customer base.
After our initial research on their brand, competition, etc., we looked at their old assets and brainstormed the new vision. Below, is the end result of our process. The design is meant to be minimalistic, sleek and functional. We designed their email to be mobile responsive, given today's reliance on smartphones. We added analytics tracking to allow easy review of behavior once visitors reach the site. And we made it simple to reach the customer portal with a single click.
Our initial results were nothing short of amazing. Given that we were communicating with customers, topping the open rate was to be expected. To our surprise, the clickthrough rate exceeded the industry average by 30% in less than 24 hours. As more emails were opened over time, the rate continued to climb. Good email design is everything. The more thought given to the user, the better the results.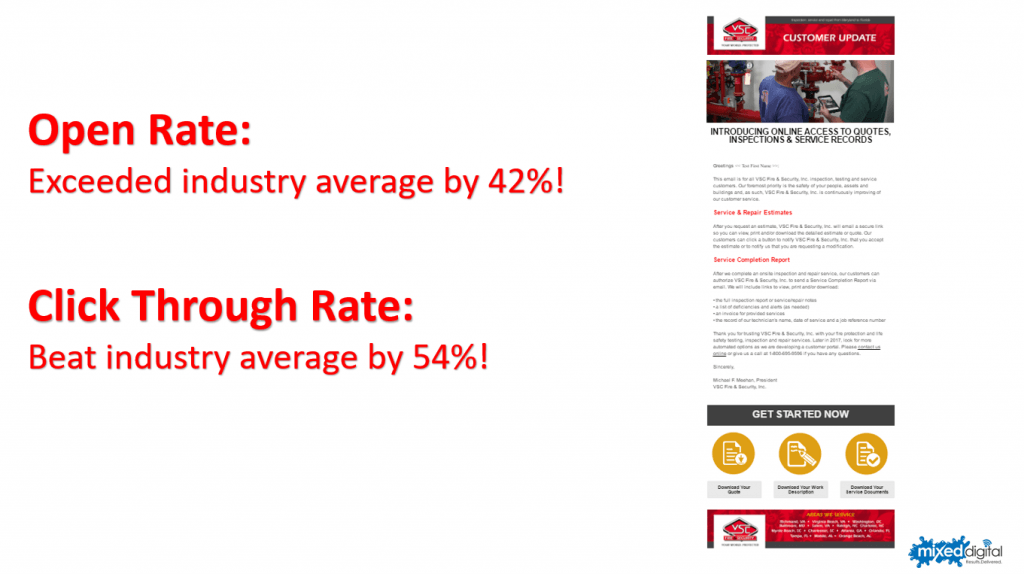 Print Marketing
As part of the process of looking at VSC's entire branding presence, we reviewed their print materials as an additional opportunity to maintain consistency. The goal was to update the look and feel, match the design of the new site, and make the material more useful. You can easily see the use of site imagery, a secondary color palette, and a more useful layout.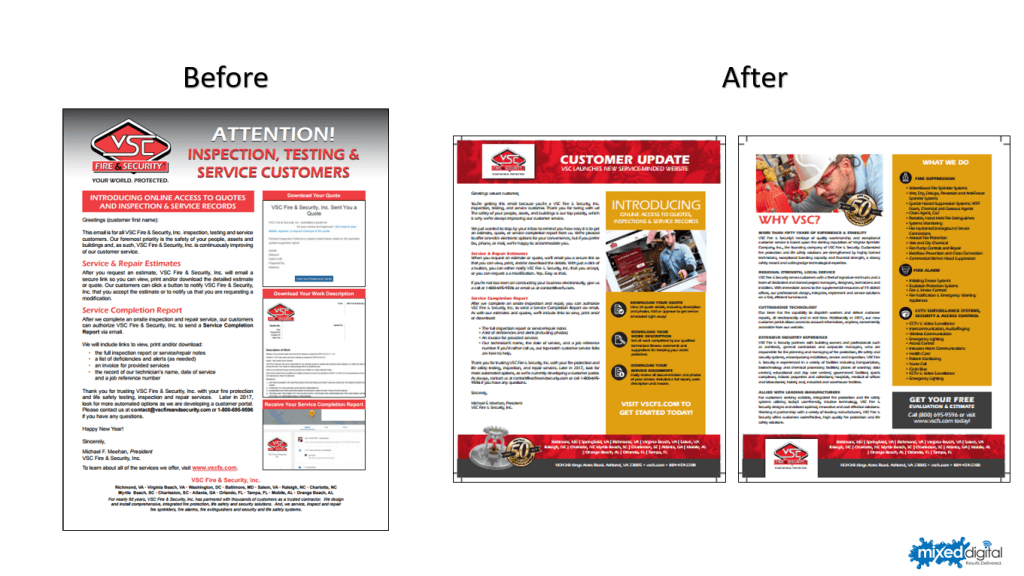 Final Thoughts
The process of branding or re-branding a company is complex, but managing the many moving parts is an area where we thrive. We were challenged to improve VSC's perception in the market, show their commitment to providing world-class service to customers, and leverage modern technology to do so. We're pleased that we can not only quantify the results we've already delivered, but that we exceeded expectations. The best part is, we're only getting started! If you would like to talk about changing the perception of your company's image, give us a shout.
"We greatly appreciate Mixed Digital's partnership in revamping our collateral and strengthening our web presence with a new page and customer portal. We are rapidly becoming more technological across our entire team and customers greatly appreciate the efficiency, transparency, and ease of use to do business with us!" —Kyle Kienzle, VSC Director of Applications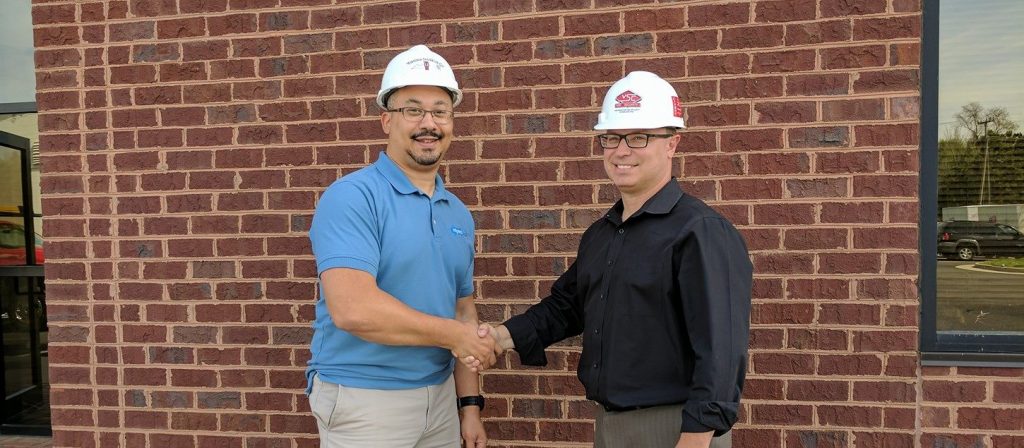 DOWNLOAD The Case Study