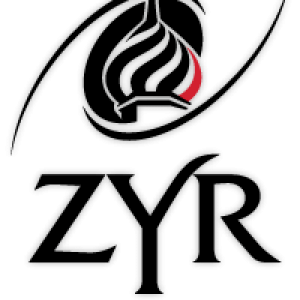 Boosted Awareness & Improved Mobile User Experience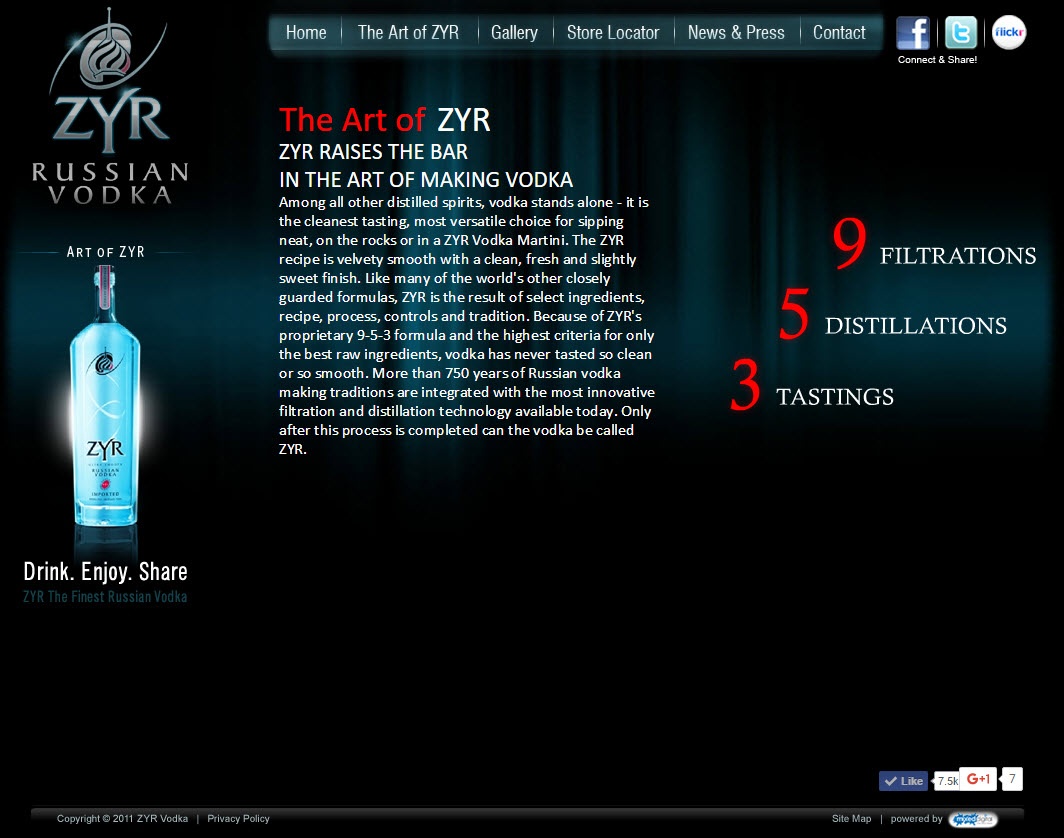 As an upstart high-end vodka brand, ZYR Vodka sells a superior product in limited capacity. As a change in course from mainly traditional marketing, ZYR Vodka tapped Mixed Digital to increase their online visibility and leveraging mobile to grow the brand.

Challenge
Lack of Strong Online Presence
ZYR Vodka's online presence consisted of their website and social media profiles. One of their main goals was to leverage their offline events, integrating tasters and guests into their digital efforts. Of particular interest was email acquisition to increase the reach of their email marketing efforts. Additionally, the flash-based nature of their website and growing mobile users presented a technical and user experience challenge. Realizing that a growing number of online visitors were using mobile devices, ZYR Vodka made the decision to improve that experience and make use of their offline activity as well.
How We Did It
Mobile Friendly Web (pre-Responsive Design)
The most important step in the process was the development of the development of the mobile friendly website and dedicated mobile site. This eliminated the use of Flash and ensured tablet (iPad) users had a positive experience. The simplicity of the dedicated mobile site made email acquisition that much easier and provided a landing page for other efforts.
Email
We established an email strategy to everage the event interactions and social media outreach to grow the subscriber list. Special attention was given to premier or "Pure" subscribers and we created experiential events to show the value of a higher level of brand loyalty.
Testing New Innovations
QR codes were used on all printed materials and drove traffic to the mobile site. All activity was tracked with a web analytics package and several areas of the user experience were tested to improve results.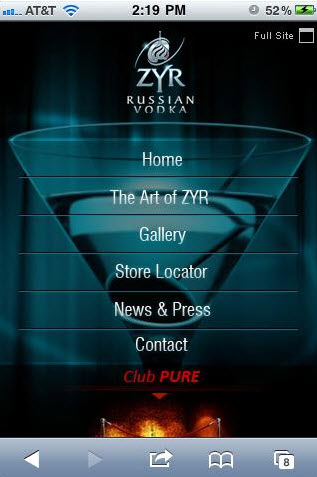 Results
Mobile site usage and engagement increased across the board. Visitors spent more time, visited more pages and submitted their emails 25% more often then before the mobile sites were created. Interestingly enough, ZYR Vodka experienced a 10% lift in emails from web users that previously visited the mobile versions of the site. Continuous testing of copy, layout and imagery led to a 10% increase in conversion rate over the 6 weeks following the mobile site's launch.
0
%+
Increase In New Subscribers
0
%
Lift In Desktop Subscribers